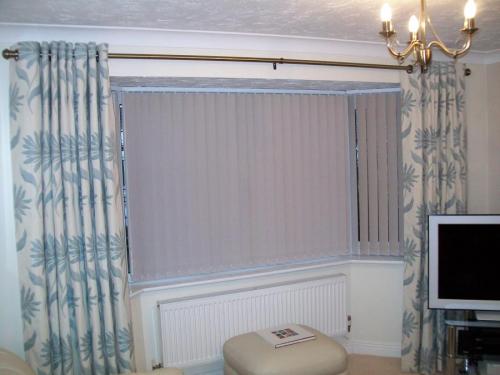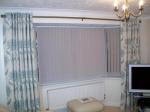 You are currently at:
Home
:
Vertical Blinds
: Vertical Blind
Vertical Blind
These vertical blinds are fitted into a bay window, they are very useful as you can angle the vanes so you have privacy but also allowing light into the room. We also supplied and fitted the curtain pole and the eyelet curtains.

We site surveyed
Advised
Measured
Manufactured
And fitted

If you are interested in Vertical blinds please call Hereford 01432 354411 or visit our showroom in Hereford.